The Institute of Advanced Leadership's Home Page / Our work in Rwanda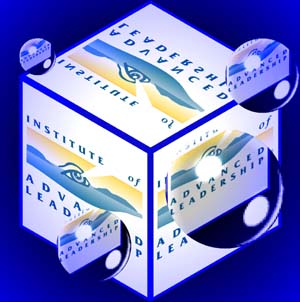 OUR WORK IN RWANDA
Reconciliation:
The Institute has been working independently in Rwanda, as well as assisting the country's Unity and Reconciliation Commission. We have designed a program to train most of the Rwandan population in a program to develop tolerance, unity & reconciliation amongst all tribes in Rwanda. This is a unique program that actually changes participants and deals with the underlying guilt, hostilities, anger, confusion, loss and other psychological dynamics that need to be worked with to truly create reconciliation in the country. The program is very interactive and experiential - and deals at a deep level in changing attitudes, beliefs and approaches. Thousands of people who have done the Institute's programs can attest to the life changing impact they have.
Some short programs have already been run for the reconciliation commission. And we are hoping to find partners to fund and to provide logistics for a reconciliation training program that can reach all of Rwanda's leaders and up to 2 million of its population each year.
As well as substantially reducing the likelihood of any more genocides in Rwanda, it is our hope that these programs may then spread to the D.R.C., Burundi and other African countries.
Management and Leadership Development and Capacity Building Training
The prosperity of Rwanda is dependent upon its leadership. Good leadership will bring prosperity and create the conditions in which poverty, hunger and violence will be abolished.
"First, let us overcome Africa's crisis of leadership and governance.
…We must provide the leadership that unites and reconciles the people, that encourages their participation, that is accountable and transparent. A leadership that has a vision and works for Africa's social, economic, political and cultural transformation.
… This can only be achieved if we make the necessary investments in creating the critical mass of human capital through education and training"
-Extract from President Paul Kagame's speech to African Ambassadors in China - November 18th, 2001
The Institute has already provided training for or been asked to train the United Nations International Criminal Tribunal, MTN, the Ministry of Gender and Family, the Public Service Ministry, the Kigali Institute of Science, Technology and Management, the Adventist Church, and a number of other organizations in Rwanda. We aim to assist a great proportion of the country's Government, NGO, religious and corporate organizations to transform the level of leadership to fulfil President Kagame's vision.
Our capacity building training truly does increase the critical mass of human capital. On average, participants have rated each seminar as exceeding their expectations by 238% for the overall course, by 359% in terms of its usefulness, and by 349% in terms of the presentation style.
"It was fantastic. Absolutely fantastic. Unbelievable.
Every single person loved it. We were so impressed."
Peace Kantengwa, Customer Service Representative - MTN Rwandacell

© Copyright 2003, The Institute of Advanced Leadership (www.ioal.org). All rights reserved. Last updated 10 January 2003
---
Main Pages: Home | Our Partners in Transforming Leadership: - The World University of Leadership | Transforming Leadership Throughout The World | A Summary of Our Programs Training: Group Training | One-on-One Leadership Development | Performance Improvement Intensives Additional Information: Our Trainers & Facilitators | Our Purpose, Activities, & Directors | Testimonials | Options | Our Floating (City) Office, Other Offices, & Our Weekend Retreat Miscellaneous: Thoughts On Leadership | Contact Us